Welcome to a new era of coffee enjoyment! The Good Stuff™ is not just another supplement; it's a lifestyle upgrade. Elevate your morning ritual with our unique blend, designed to enhance the natural benefits of your coffee, giving you sustained energy, razor-sharp focus, and a smooth, jitter-free experience. Dive into a world where every sip is a step towards optimal well-being!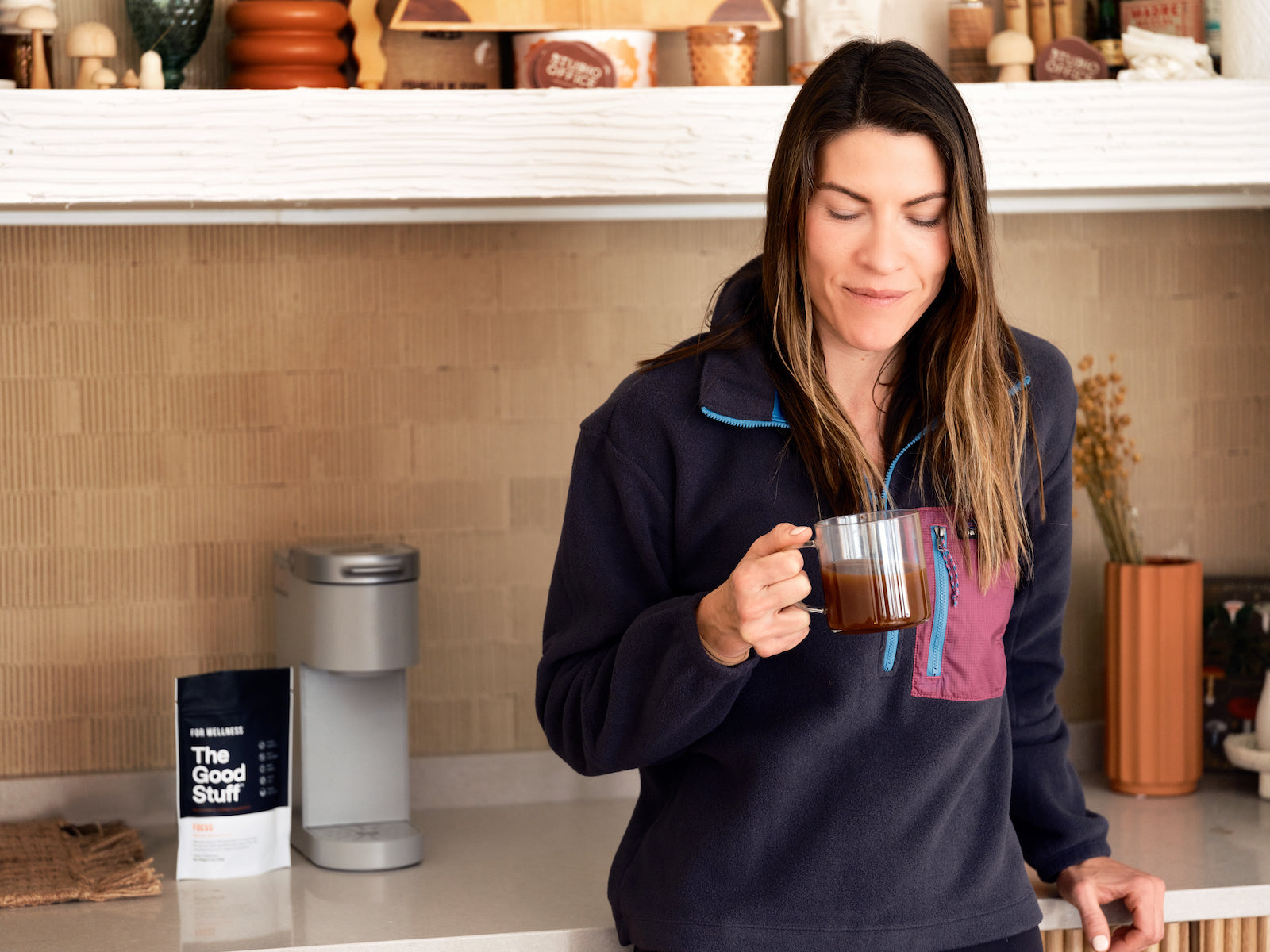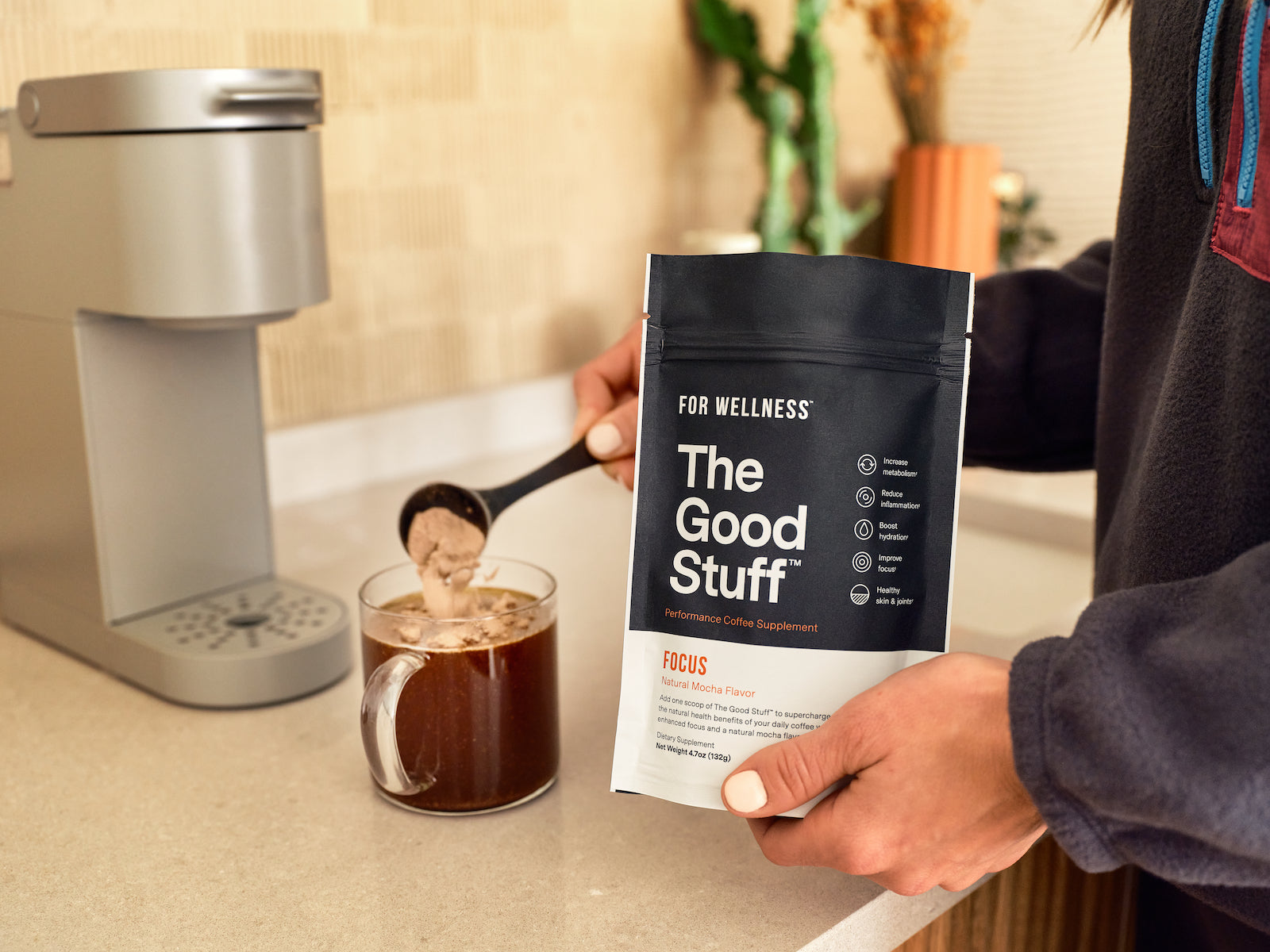 Here's why our customers love The Good Stuff™
Burn Fat and Boost Energy with C8-MCT

Energize your mornings with The Good Stuff™, enriched with C8-MCT! Experience enhanced mental clarity and a fat-burning boost to kickstart your day!

Relax and Focus with L-Theanine

Transform your coffee with The Good Stuff™! The L-Theanine in our blend promotes relaxation and reduces caffeine jitters, for a smoother start to your day!

Antioxidant-Rich Organic Cinnamon

Infuse your brew with the goodness of Organic Cinnamon! The Good Stuff™ offers antioxidant-rich enhancement for your coffee, supporting your immune health!

Collagen for Skin and Joints

Revitalize your body with The Good Stuff™! Our blend's collagen supports skin elasticity and joint health, making every sip a step towards holistic wellness!

Balanced Electrolytes with Himalayan Salt

Elevate your coffee experience with The Good Stuff™! The Himalayan Salt in our blend balances acidity and improves hydration for a flavorful and wholesome brew!
Enhance Your Brew in Three Simple Steps
Integrating The Good Stuff™ into Your Daily Routine is as Easy as 1-2-3