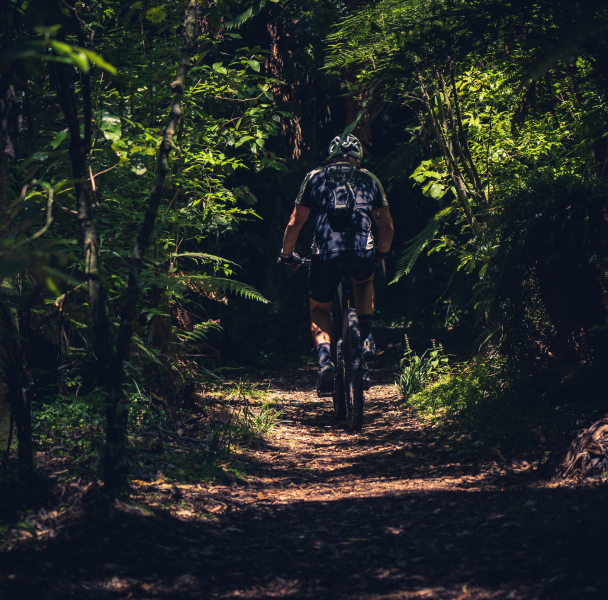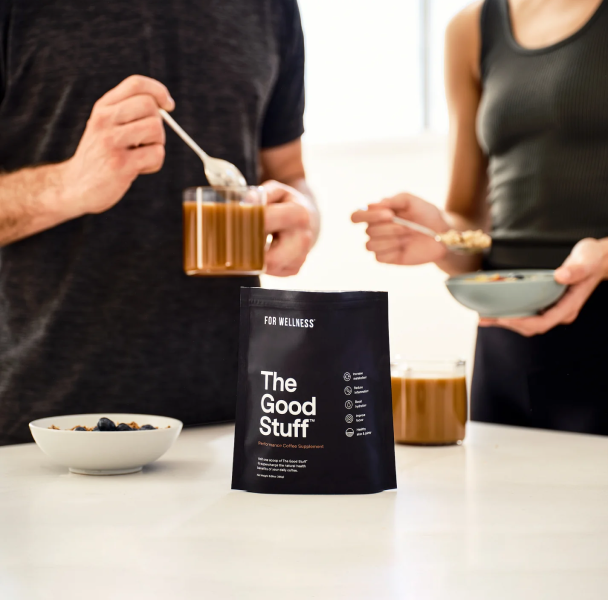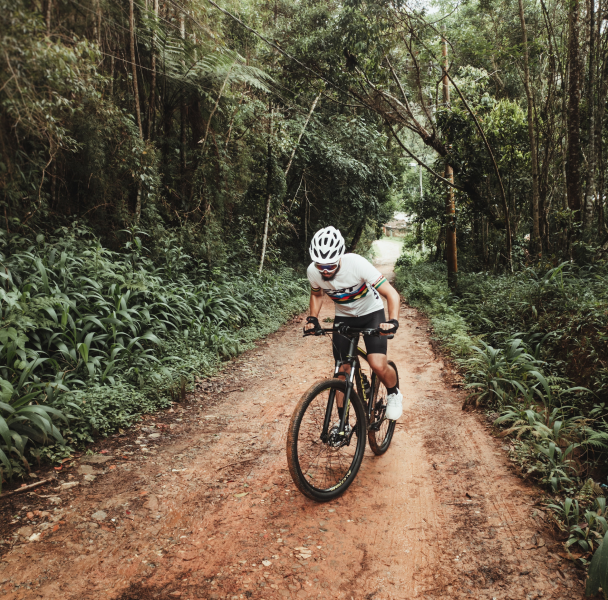 Welcome to a new era of coffee enjoyment!
The Good Stuff is not just another supplement; it's a lifestyle upgrade.
Elevate your morning ritual with our unique blend, designed to enhance the natural benefits of your coffee, giving you sustained energy, razor-sharp focus, and a smooth, jitter-free experience. Dive into a world where every delicious sip is a step towards optimal well-being!
Why our customers love The Good Stuff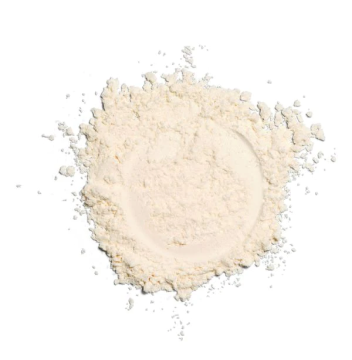 Burn Fat and Boost Energy with C8-MCT
Energize your mornings with The Good Stuff™, enriched with C8-MCT! Experience enhanced mental clarity and a fat-burning boost to kickstart your day!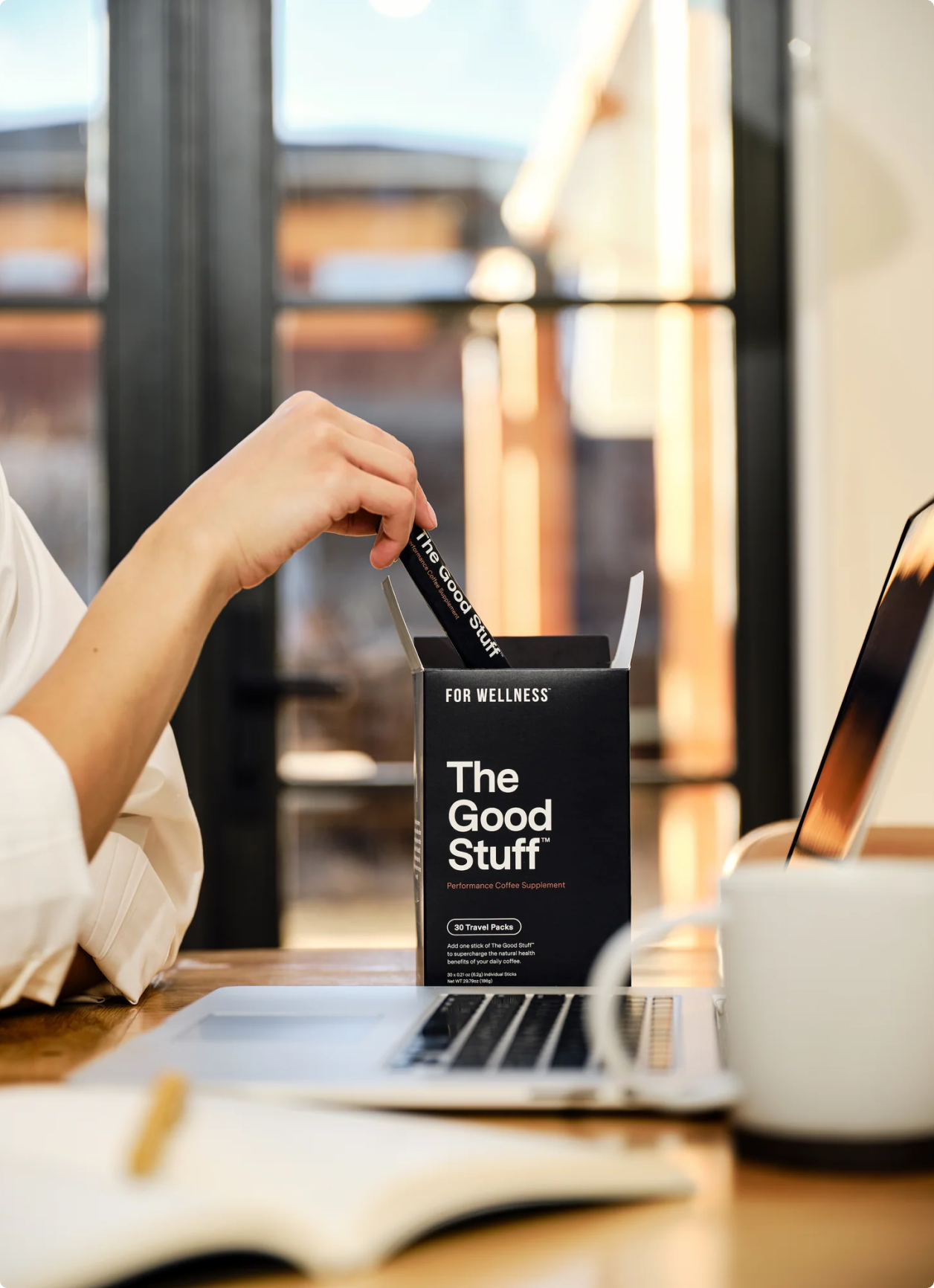 Transform your coffee with The Good Stuff™! The L-Theanine in our blend promotes relaxation and reduces caffeine jitters, for a smoother start to your day!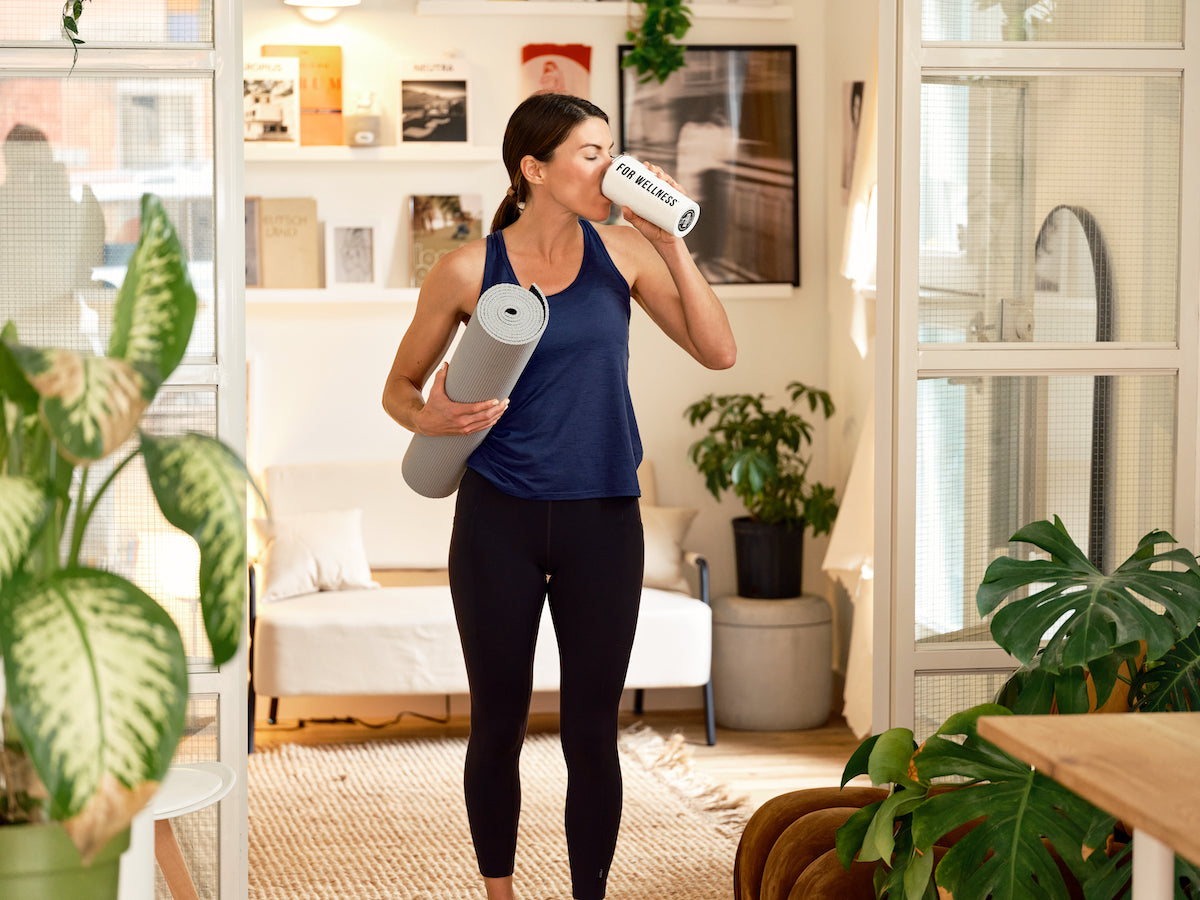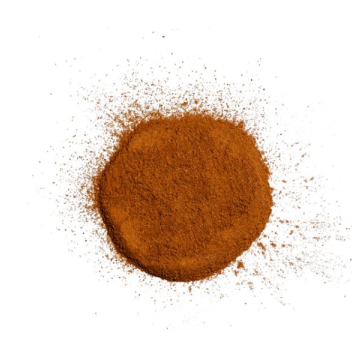 Antioxidant-Rich Organic Cinnamon
Infuse your brew with the goodness of Organic Cinnamon! The Good Stuff™ offers antioxidant-rich enhancement for your coffee, supporting your immune health!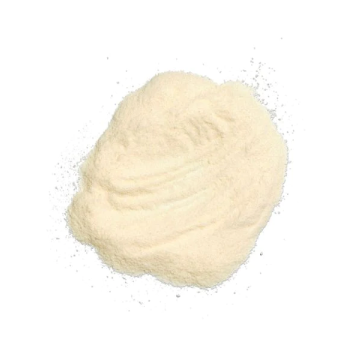 Collagen for Skin and Joints
Revitalize your body with The Good Stuff™! Our blend's collagen supports skin elasticity and joint health, making every sip a step towards holistic wellness!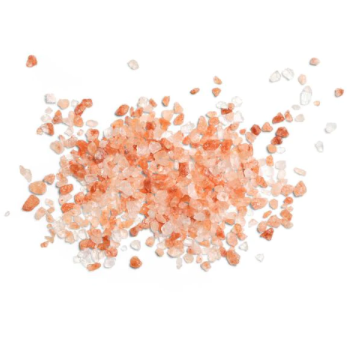 Balanced Electrolytes with Himalayan Salt
Elevate your coffee experience with The Good Stuff™! The Himalayan Salt in our blend balances acidity and improves hydration for a flavorful and wholesome brew!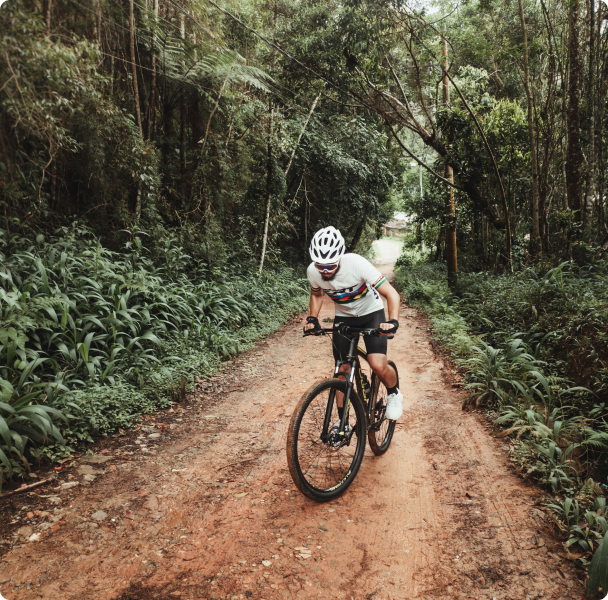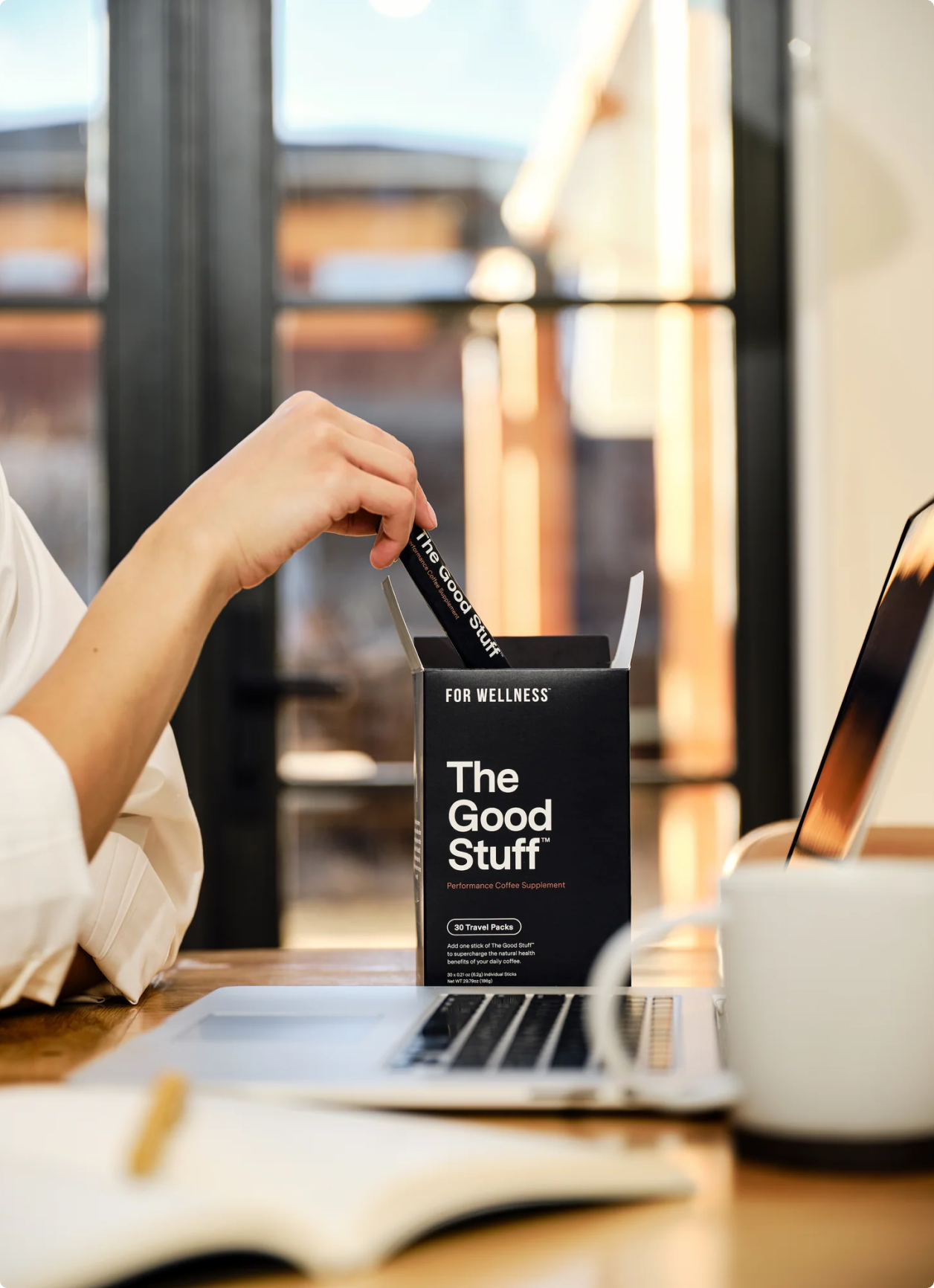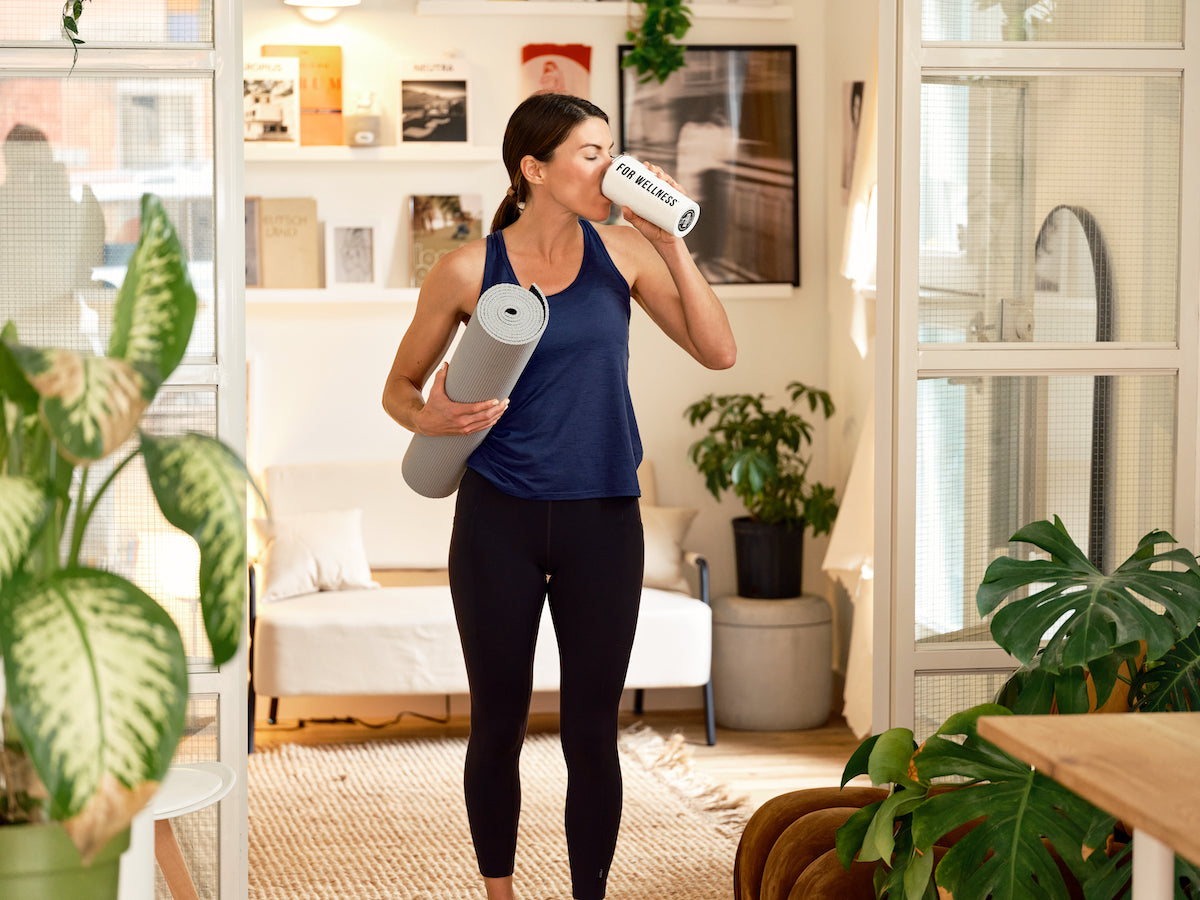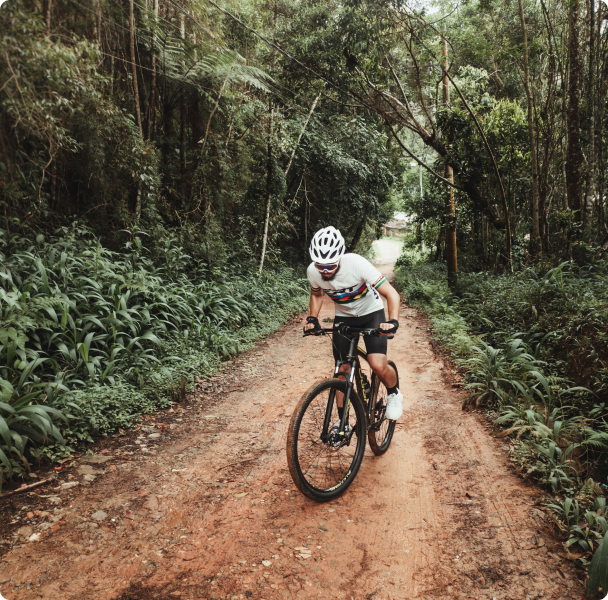 Gluten Free
Preservative Free
No GMOs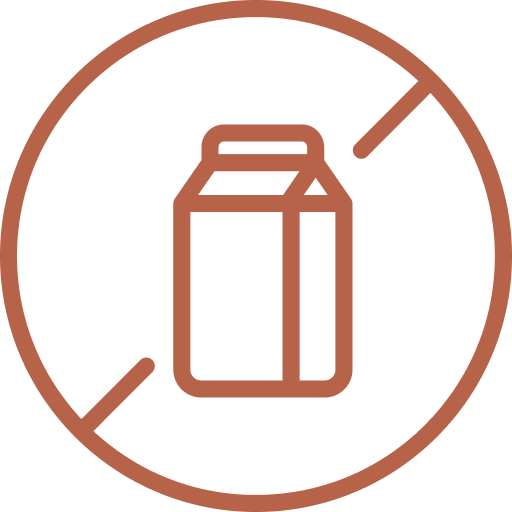 Non-Dairy
step 1
Prepare Your Favorite Brew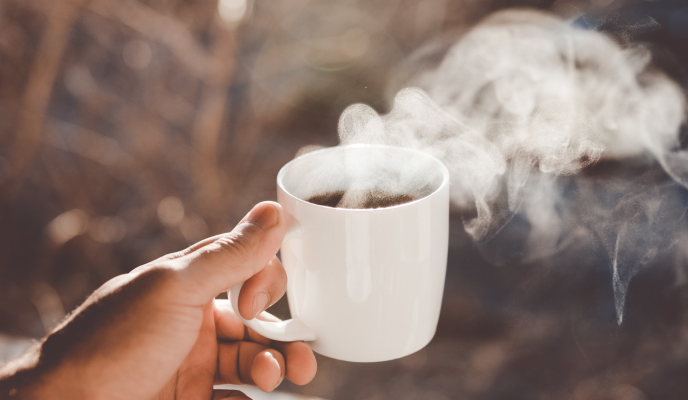 Start by brewing your favorite beverage. Whether it's a robust espresso or a soothing herbal tea, the light cinnamon flavor of The Good Stuff elevates any refreshment!
Simply add one scoop of The Good Stuff™ to your beverage. Our blend dissolves easily, ensuring a smooth and delightful experience!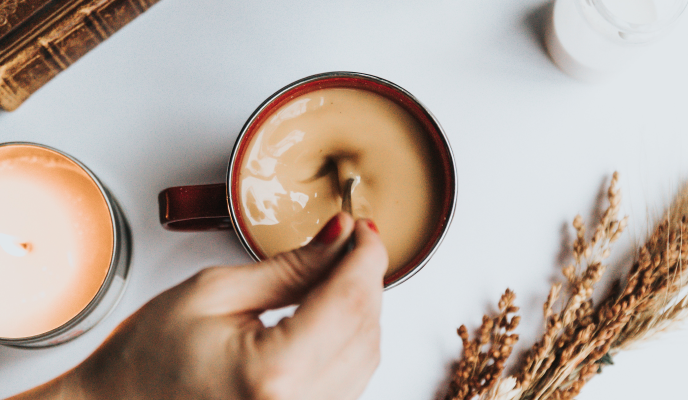 Give it a good stir, and voilà! Your enhanced brew is ready to be savored. Experience the invigorating flavor and the wellness boost with every sip!
shop now
Enhance Your Brew in Three Simple Steps!
Integrating The Good Stuff into Your Daily Routine is as Easy as 1-2-3!
Discover the ease and convenience of transforming your coffee with The Good Stuff! Our blend is designed to seamlessly integrate into your daily routine, allowing you to enjoy the multitude of benefits without any hassle. Here's how you can elevate your brew in no time!
shop now
Hear It from Those Who've Experienced the Transformation!
Discover the Impact The Good Stuff Has Had on Lives!
Nothing speaks louder than the experiences of our satisfied customers! Explore the stories of those who have embraced The Good Stuff and witnessed the remarkable transformation in their daily lives. Feel the joy, the energy, and the wellness radiating from their words!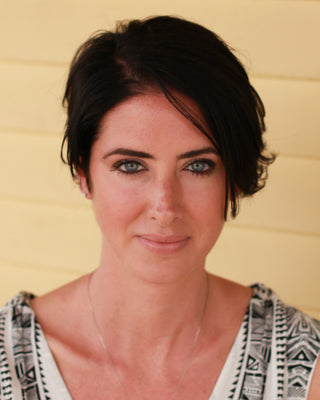 "The Good Stuff™ is a great way to ensure my day starts with my health in mind. My first cup of coffee with The Good Stuff™ not only gives me a boost of energy before my workout but keeps me focused for a full day of work."
Dr Siobhan Hanlon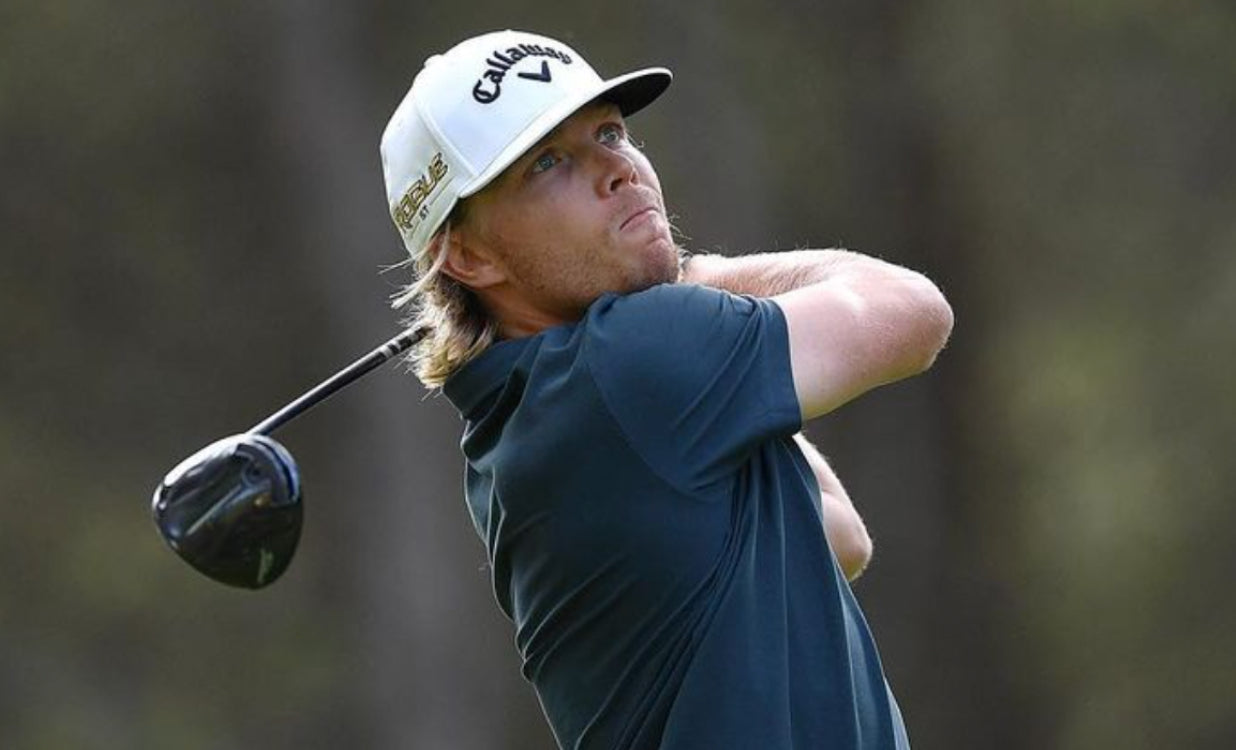 "I am a huge coffee fan. I've made The Good Stuff™ part of my daily routine because it makes my coffee taste great but controls the caffeine jitters so I can enjoy all the health benefits without losing focus on the golf course."
Max Rottluff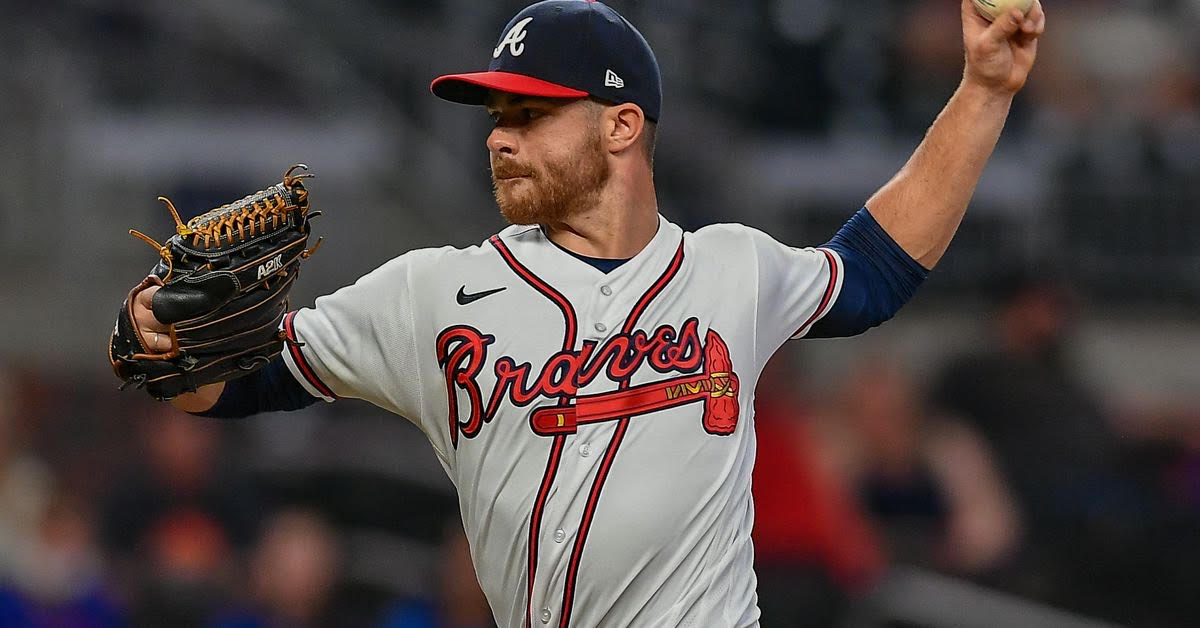 "Playing professional baseball for 13 years taught me an important lesson: what you put into your body is what you are going to get out of it. That's why I look forward to using The Good Stuff and the Recovery Gummies everyday. They are easily my favorite wellness products on the market. I just wish I found them sooner."
Jesse Biddle
Who's talking about For Wellness
Embark on Your Wellness Journey with
The Good Stuff!
Choose Your Path to Enhanced Well-Being and Flavorful Brews!
Ready to elevate your daily routine with The Good Stuff? Select your preferred package and step into a world of sustained energy, enhanced focus, and holistic wellness! Plus, enjoy peace of mind with our 60-day money-back guarantee. Your journey to optimal well-being is just a click away!
subscribe & save
most popular
$40.00
-
$30.00
(save 25%)
only $1.00 per serving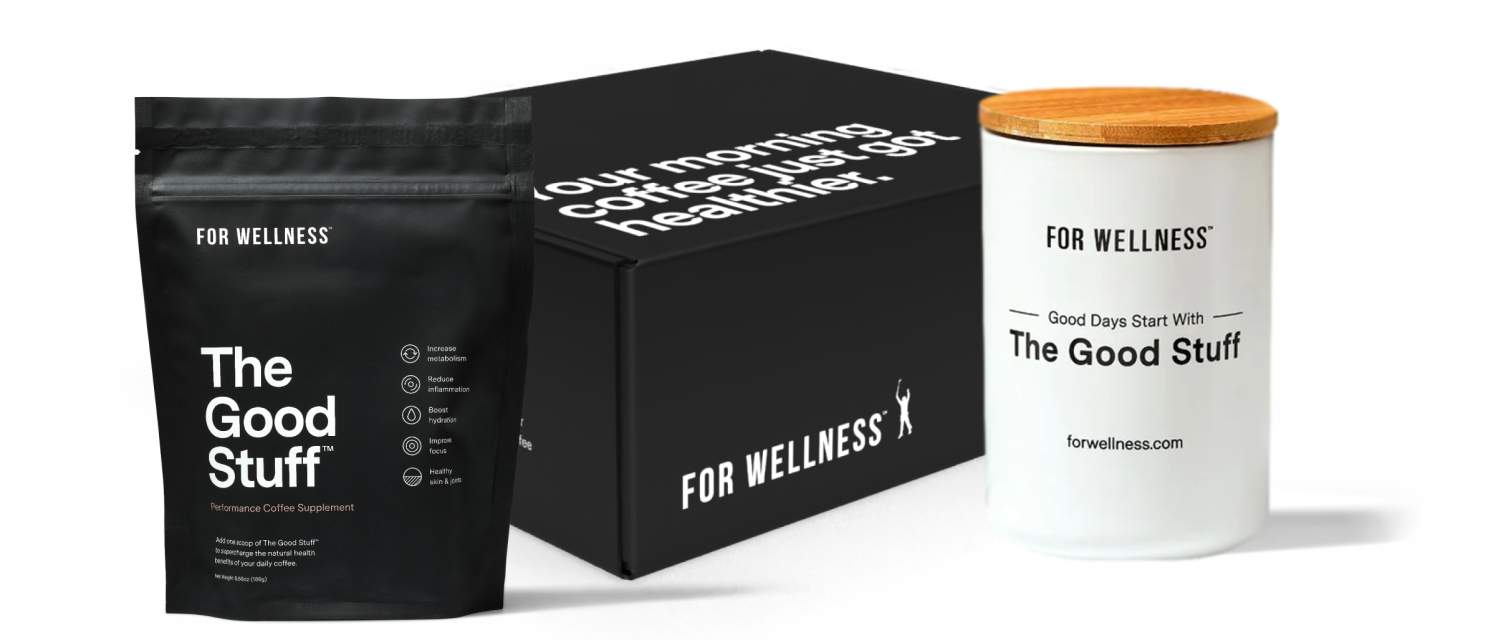 Embrace continuous well-being with our subscription plan! Receive The Good Stuff regularly and savor the benefits every day. Subscribe and save!
30 Servings Shipped Monthly, Cancel Anytime
Free Welcome Kit: Canister + Scoop worth $15
60-Day Money Back Guarantee
60-Day Money-Back Guarantee
only $1.33 per serving

Experience the transformation with a one-time purchase of The Good Stuff. It's the perfect way to taste the enhanced flavor and feel the wellness boost!
30 servings
60-Day Money-Back Guarantee
Your questions answered
What are the benefits of The Good Stuff?

The Good Stuff will make your coffee taste great, increase energy, improve focus, reduce inflammation, boost hydration, and support your skin, joint, and muscle health.
How does The Good Stuff taste?

The Good Stuff will make your coffee taste great! The main flavor will still be coffee but with a hint of cinnamon and a dash of Himalayan salt to soften the acidity of black coffee. This means you won't need to add milk, dairy alternative, sugar, or artificial sweeteners, aka the Bad Stuff!
What if I don't like coffee?

No problem! The Good Stuff is just as delicious in tea, smoothies or on your oats. Get creative or use one of our recipes here.
Is there sugar in The Good Stuff?

Nope. If you like a little sweetness in your coffee, we recommend adding a teaspoon of Manuka honey.
Can I have too much of The Good Stuff?

We would recommend no more than two scoops of The Good Stuff over a four-hour period unless you are dealing with anxiety, as the L-theanine does promote relaxation. If you have any health concerns, we always recommend speaking to your health practitioner.
What are the benefits of The Good Stuff?

The Good Stuff will make your coffee taste great, increase energy, improve focus, reduce inflammation, boost hydration, and support your skin, joint, and muscle health.
How do I make a coffee with The Good Stuff?

Brew your favorite coffee and then mix in a scoop or packet of The Good Stuff. It will need a little effort to mix in, but nothing worth having is ever easy!
Where is The Good Stuff made?

The Good Stuff is made using sustainable producers of raw ingredients and is produced in an FDA-compliant facility in the USA.
Can I drink The Good Stuff whilst pregnant?

We suggest consulting with your doctor or physician before making any changes to your diet while pregnant.
What is a "milk derivative"?

The MCT powder in The Good Stuff contains sodium caseinate, a milk protein commonly found in coffee creamers in place of traditional dairy ingredients like milk or cream.
1.1K+ verified 5-star reviews
Supercharge Your Morning. Just $1 a Day
Increased Energy
Reduced Jitters
Enhanced Wellness
shop now
60-Day Money-Back Guarantee